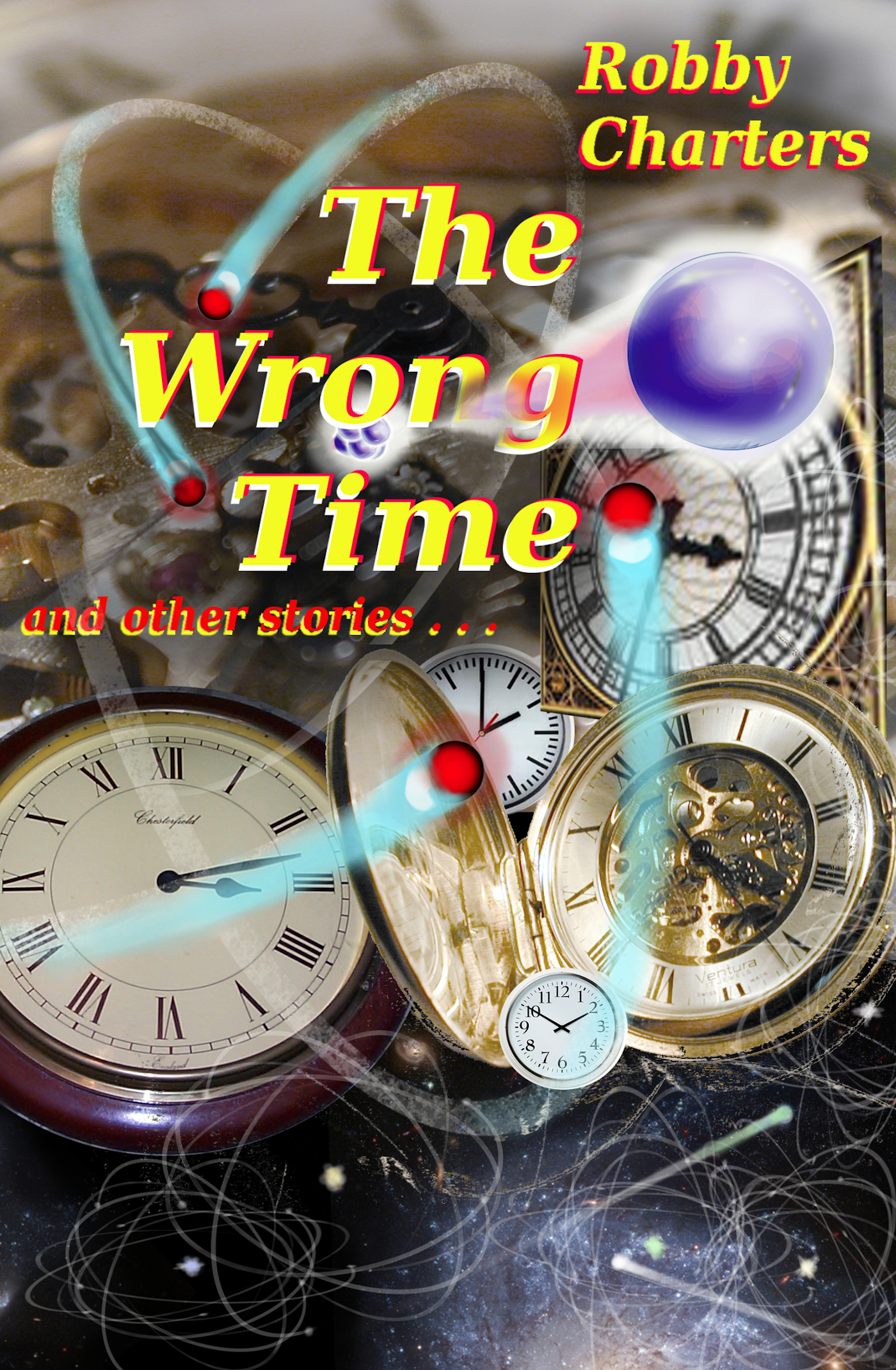 The Wrong Time
by Robby Charters
© 2008 by the author
ISBN: 9781452375212
An Anthology, containing some flash fiction, a novella and three short stories:
The short stories:
• A filmmaker of the future, using a new untested medium, gets tangled up in his story in The Filmmaker and the Scepte
• Relativity works in mysterious ways in The Last Shall be First, as a home for orphaned children is being moved to an uninhabited planet.
• Geoffrey literally finds himself, in The Wrong Track, a multi-universe ghost story.
The novella: In Wrong Time, Sean O'Riley walks home from work, stumbles through a vertical whirlpool, and finds he's married to an ex-girlfriend instead of his wife.
The flash fiction: From a physics class of the future: what is a "flong"? in The Flong Files
and more...


---
$2.99 for Kindle Version.
$2.99 for All Other eBook Formats (Smashwords Edition)
$8.35 in Print Version
...but for you? Just because you visited this page, it's FREE!
Click Here
Reviews from the Kindle Page:
"Well worth reading, wish there was more...Good description of habitat and alien animals."
"...Thoroughly entertaining, retains interest, and had a great grasp on scientific theory. …"
"...this was a nice quick read over lunch and I am looking forward to reading more from this guy!"
"...prose that flows easily, making it a pleasant but quick read. I will look for more works by this author."
"...straight forward good sci-fi with the focus on a scientific consequence... I'll look out for more by this writer."