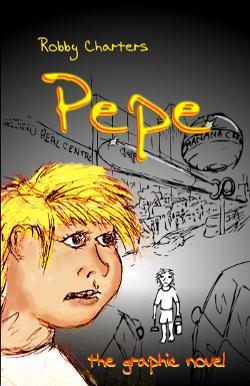 Pepe: the graphic novel is finally complete, except for some touching up. Those chapters that have been touched up are available to download in PDF format. The rest are readable only from the Web. It will be available for a limited time. In the mean time ... knock yourself out*...
If you prefer a text based narrative, buy the original eBook ($0.99)
(* idiom - look it up on Google)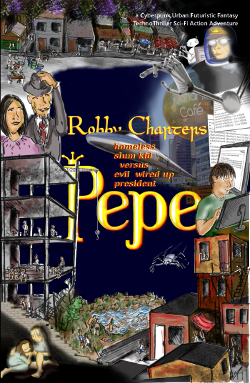 You may also get the text version of the novel, now a 99¢ download.